Heart River Moonshine are meticulously hand-crafted with the finest ingredients available. Each bottle is made in a small-batch copper still. Every label, cap and seal is hand applied. Labels are autographed by a bottling specialist from Heart River.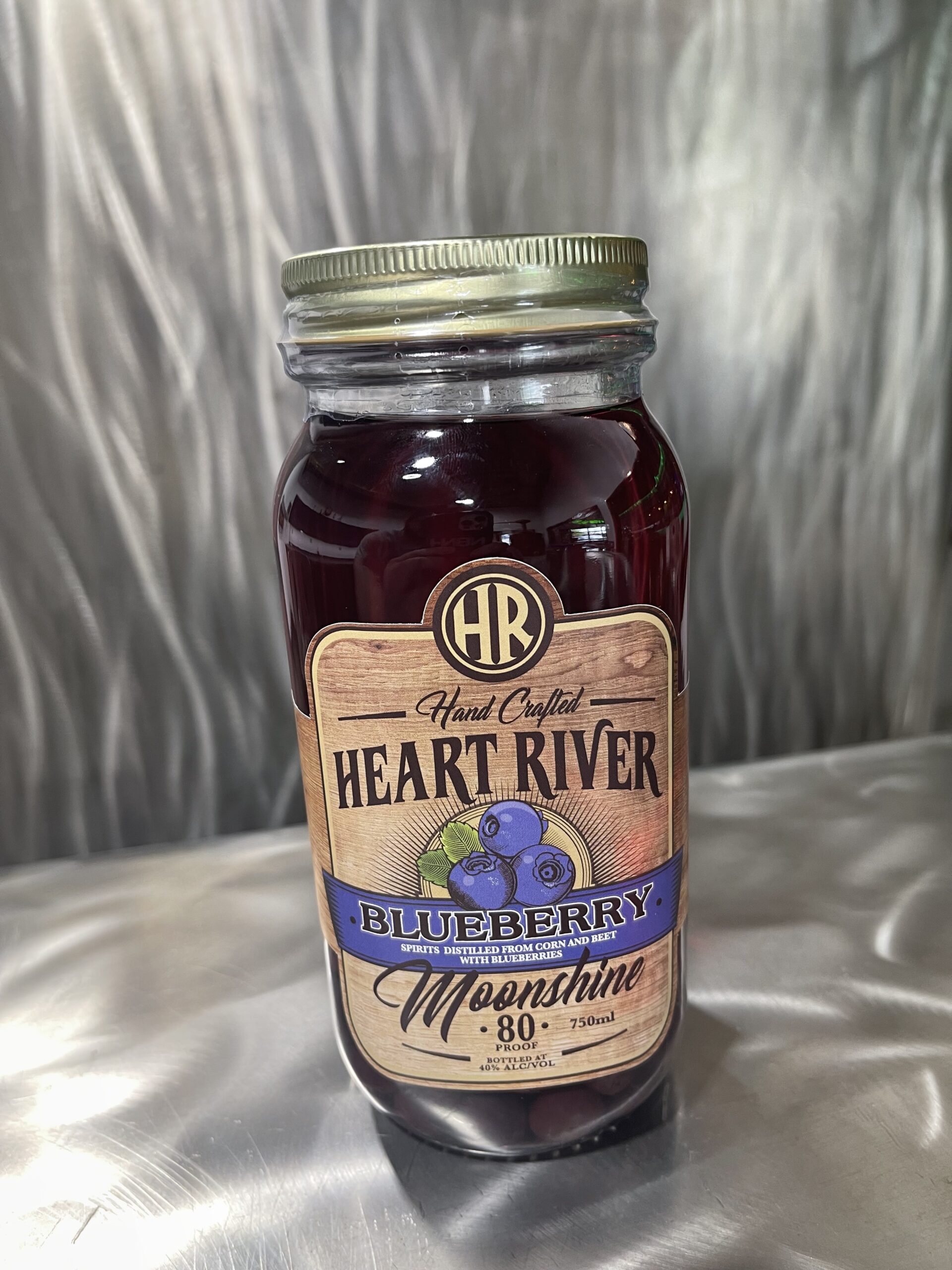 Heart River Blueberry Moonshine is made from all natural flavors and colors. By infusing the blueberries in the jar itself, you will have both a talking piece and a potent snack with your moonshine. 
Each jar is handled by a Big Dog Distillery team member with our high standards in mind. This spirit is sure to have you experimenting with cocktails or warming up by the campfire. 
Heart River Apple Moonshine is the piece you are missing at your next family event. This spirit will compete with the family recipe for the pass-around bottle. 
 The all natural ingredients and colors make for a smooth, lower proof moonshine. This is a very diverse yet sophisticated take on the beloved "Apple Pie".